Sue Schultes

Real Estate Agent and
People Connector

Stephen Moore

Real Estate Agent and
Interior Designer

Mike Murphy

Real Estate Agent and Spreadsheet Wizard

Linda LeBlanc

Real Estate Agent and
Attention to Detail Guru
Sue Schultes
Real Estate Agent and
People Connector
DRE #: 01422014
Phone: 415.307.0153
Email: sue@sueschultes.com
In Real Estate Since: 2004
Where was I born: New Jersey
Education: Villanova University, Fordham University
How Clients Describe Me: Calm In The Storm!
Strength: Truth Teller (With a sense of humor)
Weakness: Multi-tasking (not while driving)
Known For: Helping Others
What I wish I had known since day one: The transformative power of paint
Can't Live Without: Library and red wine
Hobby: Reading
Home Life: Husband, 3 kids and a Cava-Doodle
Career theme song: From Hamilton, "The Room Where It Happens"
Quote: "My mission in life is not merely to survive, but to thrive; and to do so with some passion, some compassion, some humor and some style." -Maya Angelou
---
Social Media: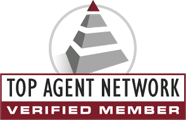 Community Involvement:
Board Member of Pacific Primary Preschool
Past Board Member: Gateway Public Schools
Past Board Member: Little Brothers – Friends of the Elderly
Leadership San Francisco`s Class of 2009
St. Agnes Parish
I love giving back to our community! When the purchase or sale of your home closes, I will donate $1,000 to the local non-profit of your choice- your church, kid's school, food bank- you name it! Contact me directly and I'll be in touch with the details on how to get started.
Stephen Moore
Real Estate Agent and
Interior Designer
DRE #: 00874403
Phone: 415.963.2454
Email: Stephen@StephenMooreHome.com
In Real Estate: Over 30 years
Residence: Lucky to live in a story-book Edwardian with views from Dolores Park to Downtown
Where was I born: Durham, NC
Education: BA in Psychology from East Carolina University
How Clients Describe Me: My goal is to really understand the client's objectives, and put their needs first.
Strength: 30+ years selling houses = BROAD experience
Weakness: Better in person than over the phone
Known For: Quiet persistence and low-key attitude
What I wish I had known since day one: You only learn from mistakes
Can't Live Without: Curiosity
Hobby: I'm passionate about what makes a house a home, and play with that idea at my Mercantile on 24th St in Noe Valley
Home Life: Husband, son and daughter & 2 labs
Quote: "Break the Rules" -Mark Twain
---
Social Media:
Mike Murphy

Real Estate Agent and Spreadsheet Wizard
DRE #: 01440395
Phone: 415.359.3975
Email: mike.murphy@compass.com
Residence: Lovely home with my family in Mill Valley
Where I was born: Long Island NY
Education: BS Finance – University at Albany (NY)
How Clients Describe Me: A calming presence and strong communicator. A great combination of being both analytical and intuitive.
Strengths: Sense of Humor
Weaknesses: Chocolate Chip Cookies
Known for: Keeping things in perspective
What I wish I had known since day one: Being in a Growth Mindset is everything!
Can't live without: Poetry
Board of Directors: Youth Soccer/Lacrosse clubs and Environmental Working
Hobby: Reading, writing and homework tutor
Home life: Family life with my wife and two children
Quote: "Our doubts are traitors, and make us lose the good we oft might win, by fearing to attempt." – William Shakespeare
Linda LeBlanc
Real Estate Agent and
Attention to Detail Guru
DRE #: 01787721
Phone: 415.734.7303
Email: linda.leblanc@compass.com
Residence: Dolores Heights
Where I was born: Summit, New Jersey
Education: Cornell University, B.S. Rutgers University, MBA
How Clients Describe Me: A trusted advocate
Strengths: Attention to detail
Weaknesses: Attention to detail
Known for: Relationship building
What I wish I had known since day one: Listen. Listen. Listen.
Can't live without: Morning cup of tea
Board of Directors: Child centric organizations
Hobby: Book club reading
Home life: Husband, Two Cats
Quote: "I'm a success today because I had a friend who believed in me and I didn't have the heart to let him down." – Abraham Lincoln
---
Social Media:
Supporting Us behind the Scenes are These Amazing Gurus:
Patrick Carlisle

Market Analysis
Sonia Roll

Marketing
Lyn Bradshaw

Transaction Coordination
Sophia Lee

Operational Support
Contact Us
Sue Schlutes, Selling San Francisco's Finest Homes
DRE# 01422014
415.307.0153
info@sueschultes.com
---
Compass
1400 Van Ness
San Francisco, CA 94109